The pain reducing powers of Heal-n-Soothe® have been proven to be highly effective in numerous clinical studies.
For example, in one study, 77 patients taking 400mg/day of Bromelain experienced a significant reduction in pain and swelling.
A recent study done at the prestigious Sloan-Kettering Cancer Research Center in New York found that Turmeric was more safe and precise than asprin in stopping… inflammation by
inflammation by shutting down the COX2 enzyme responsible for pain. But Turmeric caused none of asprin's typical gastrointestinal irritation.
In a randomized, double-blind, placebo controlled study, 30 patients received 333mg, 3x a day of Boswelia.
The group who received the Boswelia had a significant reduction in pain and swelling and an increase in joint mobility and flexibility as compared to the placebo group.
Another study done by the Institute of Cancer Research in Vienna found that "a combination of proteolytic enzymes and herbs were effective in treating rheumatoid arthritis and reducing TGF-b which is known to be present in the blood when there is cancer."
In a study done by Dr. Nicholas Gonzales, which was published in the medical journal, Nutrition and Cancer, Dr. Gonzales compared systemic enzyme therapy against a new cancer drug, Gemcitabine. He found that 5 out of 11 patients treated with systemic enzymes lived two years or longer and not a single patient of the 129 treated with the drug lived more than 19 months!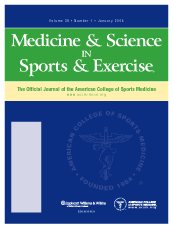 A study published in the Journal of Medicine, Science, Sports and Exercise found that "proteolytic enzymes have therapeutic effects in the treatment of inflammation and soft tissue injuries."